SD Card Rescan Pro
Simply rescans your SD card in order to refresh all multimedia applications such as Google Play Music! Works on Android 4.4+(Kit Kat) as well as Kit Kat devices such as the Nexus 5! This application is targeted toward all Android devices in order to solve this problem.
Permissions requested:
- Internet - Google Analytics/Send Feedback
Rescan SD Card by Jared Burrows
Visit: http://www.burrowsapps.com/
Find me on Google+: https://plus.google.com/+JaredBurrows
Send all suggestions to
[email protected]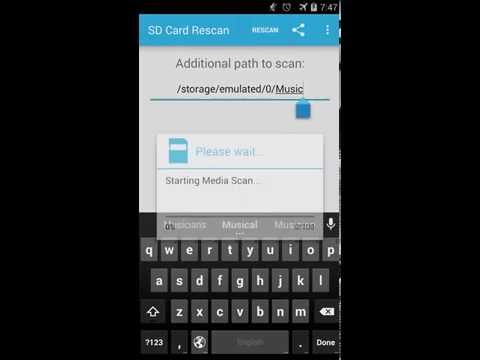 Write the first review for this app!