Retrorail
Retrorail is for all those who don't need games with great 3D graphics. The game is kept simple, yet sophisticated. You change switch points. Trains run through colored clouds in tunnels. Every cloud generates a rail car in its color. The tunnels are marked with colors. Tunnels only allow access with corresponding colored trains. The demo version is for testing. In the full version 280 levels offer a long fun for your brain. Unlike many other games a player management is provided so that multiple people can save their progress.

If you like Sudoku, Mahjong and similar games, you will love Retrorail!

Guaranteed without advertising!

Sorry for the bad translation!

Recent changes:
Version 1.2: Fixed crashes on a few devices with older Android version!
Version 1.3: Fixed problems with the font!
Version 1.4: Fixed little bugs!
Version 1.5: Added advertising for free successor Coolcolors hinzugefügt!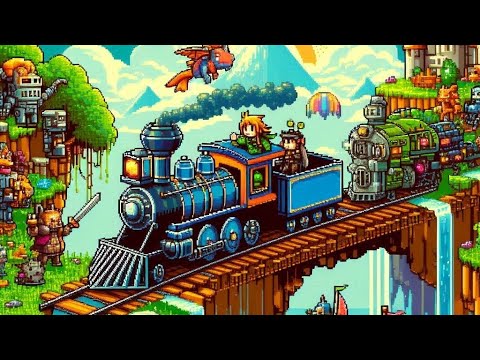 No comments in the Android market yet