RingCredible – Cheap Calls
RingCredible is the ultimate app for saving up to a whopping 98% on (inter)national calls!
Watch the 1-minute video to learn more about RingCredible!

Awesome stories from our valuable users:
- This app gives me the opportunity to connect to my friends abroad while enjoying rates that would give my mobile carrier nightmares! The best feature is that my friends see MY number on their screen

- As a mother and a frequent business traveller, this app just saves me tons of cash on international calls, and I can call my kids at home everyday and even read them a bedtime story, thanks RingCredible!

More than 2 million new customers over the past 6 months;
Nr 1 travel app in over 140 countries chosen by (inter)national travelers, RingCredible is a real money saver!


• Free download and receive your free trial minutes
• Your current mobile number is your Caller ID, no additional SIM card and subscription needed when traveling abroad
• Incredibly low rate to call every mobile and landline across the globe
• No need for the call receiver to be online (WiFi, 3G/4G) or even have RingCredible installed
• 1 account across all smartphones and tablets
• Receive extra call credits by bringing in your friends and families.
• Earn free call credits. Check our in-app deals!
• Enjoy HD voice quality over WiFi and 3G/4G
• Localized to English, Dutch, French, German, Italian, Spanish
More languages support is on the way!


Calls to any country within the European Union:
mobile: 0.09¢/min | landline: 0.03¢/min

Calls to the US & Canada:
mobile: 0.01¢/min | landline: 0.01¢/min

Calls to China or India:
mobile: 0.01¢/min | landline: 0.01¢/min

Recent changes:
At RingCredible we are committed to providing our Android users with the best experience possible. Our newest update contains minor bug fixes, a new lockscreen feature and improvements for an increase in call stability.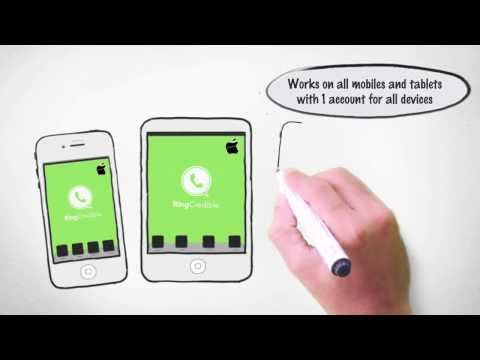 Write the first review for this app!