RingCredible – Cheap Calls
• Free download and free trial
• Calls to every landline and mobile number across the globe
• 1 account for use on smartphones and tablets
• Your current mobile number is your Caller ID

RingCredible is the ultimate app for saving up to a whopping 98% on call costs compared to your own provider.

More than 2 million new users over the past 6 months!


Some of our rates:

Calls to any country within the European Union:
mobile: € 0.06 | landline: € 0.02

Calls to the US & Canada:
mobile: € 0.01 | landline: € 0.01

Calls to China or India:
mobile: € 0.01 | landline: € 0.01

For all our super competitive rates, visit ringcredible.com/rates


- Turn your tablet into a phone -
RingCredible works perfectly on all tablets, which means you can make calls from your tablet!

- Only the caller has to install RingCredible -
The person answering the call does not have to install RingCredible or have an Internet connection. This means you can call any landline or mobile number across the globe without the person on the other end of the line knowing you are using RingCredible.


- Free calls with RingCredible -
You can try out RingCredible for free as soon as you have downloaded and registered the app. It is also possible to earn free call credit by using the app and taking advantage of our deals & bonuses.

Recent changes:
The following features are added to this version of RingCredible:

- More Deals & Bonuses to earn free call credits.
- Share your call summary to let your friend know how cheap you call with RingCredible
- 'Bring a Friend': tell your friends about RingCredible and earn free call credit when they make a purchase.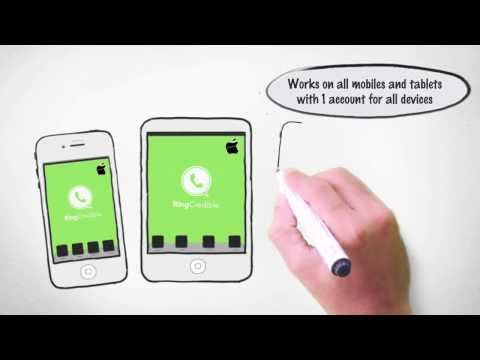 Write the first review for this app!