Roasted Beats
Roasted Beats is an Android music player, enhancing your music with a real-time visual experience. This release includes 20 visualizations, 3d models moving with beat, pitch, and timbre analysis.

Copy your music and playlists to your device, then Roast them Beats!

Permissions: The app needs internet to connect to the http://the.echonest.com/ service to get music analysis to drive the visualizations. It reads phone state pause playback when the phone rings.

Recent changes:
Fixed a bug that could crash or skip music when jumping between songs. Added a "retry" button to repeat music analysis after an error or timeout.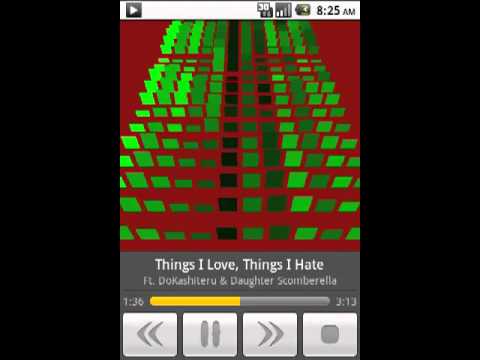 Write the first review for this app!