Robei chip design tool
Robei is a new generation chip design tool that aims simplifying user interface and increasing visibility. It introduces a brand new intuitive design method for fast prototyping by combining advantages from both graphical and coding. After simulation, it can generate standard Verilog code which can be used with other EDA tools. Robei is not only a great education tool for students and professors but also a great development tool for entry to medium level engineers. Verilog is the only language that this version support.

New Features:
- Robei provides an intuitive design method.
- Robei is very user friendly and easy to learn.
- It provides code generation on structural level, which can reduce mistakes in typo and increase productivity.
- It allows structural design and coding in one model.
- Robei is also the first FPGA simulation tool that can work on embedded platforms (Currently on Android).
- Robei is the world smallest EDA tool for FPGA design and simulation.
- Waveform viewer is small, efficient, modern and user friendly. For example, different colors are used to differentiate waves near to each other.
- Pin assignments constrain file support.
- First EDA and FPGA design tool on Android.

*Note: you can copy all Robei models from Windows version to your android device: /mnt/sdcard/Robei/. The software will load it automatically.

You can get $9.99 promotion price on Android version for our anniversary celebration. Please purchase the license with promotion code:"annual".

Recent changes:
- Without license, you can do simulation now.
- Pin assignments constrain file support.
- Maximize the design space, Toolbox and Output can show up and hide.
- Improve the output message in simulation.
- Support testbench and constrain design.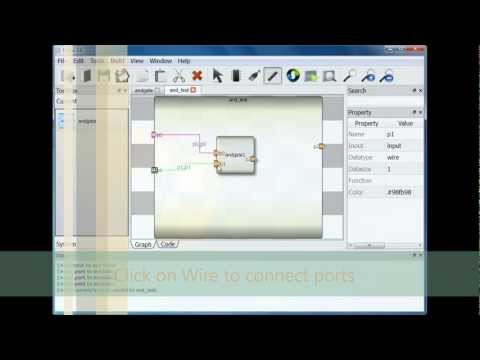 Write the first review for this app!