01 TAG™ - Salamander
Salamander is happy to introduce 01 TAG™ app. This app is designed to allow first responders and others to turn their phone into an identity alternative at an incident by creating a Quick Response Code (QR Code) or utilizing Radio Frequency Identification (RFID) capability in Near Field Communication (NFC) compatible smartphones. Furthermore, the application will allow the user to collect the identities of other responders and equipment to form crews or teams. This identity information can then be read into existing Salamander emergency management software applications ensuring interoperability at any incident employing Salamander Intelligent Accountability™ software nationwide.

The free application allows the user to create an identity and will encode the following information: first name, last name, phone number and e-mail. The user can then collect the identities of other users to form a crew. The individual identity or the crew/team information can then be collected by other Salamander software applications for use at an incident.

The full version requires information from Salamander's resourceMGR Web™ product and will have the capability to download the following additional first responder information: rank/title, organization affiliation, National Incident Management System (NIMS) qualifications, and baseline medical information. Additionally, the full version will allow responders to search and download other responder and equipment information as needed from resourceMGR Web™ to form crews or teams.

The connection to resourceMGR Web™ is purchased separately and validates the responder information by providing a validation token to be downloaded into the smartphone. This ensures that the responder's organization, rank, and qualifications are secure, current and up to date.

To learn more about this and the other great Salamander Intelligent Accountability™ incident management products please visit www.salamanderlive.com or call (877) 430-5171.
For technical support call: (877) 430-5577

Barcode scanning minimum camera requirement: 3MP (or higher) rear facing auto focus camera

Recent changes:
* New UI for downloading resources from the web.
* Bug fixes.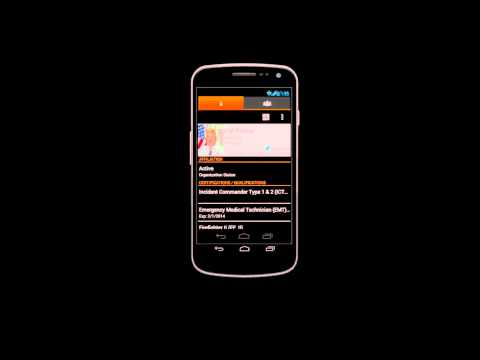 Write the first review for this app!