San Luis Potosi Map-Ébano...
TS Go! San Luis Potosi (San Luis Potosí) is a FULL and OFFLINE Tourist map of San Luis Potosi, Mexico. Some cities included in this version: San Luis Potosí, Ciudad Valles, Matehuala, Fernández, Tamazunchale, Ébano, Cárdenas... And many more!

Everything you need in a trip in your phone. Beaches, theme parks, stunning landscapes, museums, hotels, restaurants... And if you have an emergency on your trip: nearby hospitals and other essential points of interest.

TRY TS Go! FOR FREE!
The free full version "TS Go! Catalonia" is available for you to try this app before buying it. DOWNLOAD TS Go! Catalonia FREE.

In your phone you will see a map showing your current position, and all the interesting places around you. You won't need anything more! And remember, everything in this app is OFFLINE, so you don't need to care about the annoying roaming cost.

Characteristics of the TS Go! maps:

• GPS positioning. It shows your position, and the real distance to the point you want to visit.
• Connectivity with Google Maps and Navigation.
• Map of cities and entire regions completely OFFLINE.
• Hundreds of points of interest in each city:
- Museums
- Hotels, Bed and Breakfast, camping and caravans
- Parks and monuments.
- Natural Viewpoints and amazing landscapes
- Theme parks and zoos
- Restaurants of all kinds
- Pubs
- Beaches
- Coffeehouses
- Stores of all kinds
- Supermarkets
- Nearby hospitals
- Banks and ATMs
• Information on public transport of the most important cities.
• Share points of interest via Facebook and / or email.

Some cities included in this version:
Tamuín Salinas Cerritos Santa María del Río Charcas Cedral El Naranjo Tanquian Villa de Reyes Ciudad del Maíz Zaragoza San Ciro de Acosta Axtla Los Zacatones Tancuayalab Xilitla Dulce Grande Tierranueva Rayón La Pila Venado Salitral Escalerillas Moctezuma Tamasopo Ahualulco Tancanhuitz Abras del Corozo Abrego Abrita Abritas Acequia Acequia Salada Adjuntas Agua Amarga Agua Bendita Agua Buena Agua Cercada Agua Coyote Agua de Enmedio Agua de Gamotes Agua de la Peña Agua de Pascual Agua de San Juan Agua de Toro Agua del Cedro Agua Dulce Agua Fría Agua Nueva Agua Nueva del Norte Agua Nueva del Sur Agua Nueva Norte Agua Pascual Agua Postrera Agua Prieta Agua Toro Agua Zarca Aguacatal Aguacate Aguacatlán Aguaje Aguaje de Garcías Aguaje de los García Aguaje de Sanchez Aguamolo Agustín Ahogado Ahuacale Ahuacate Ahuacatlán Ahuayo Ahuehueyo Grande Ahuizotl Ahuizotla Alamito Alamitos Álamos Alaquines Albarquilla Alberca Albercas Alberto Carrera Torres Alegre Alfredo M. Terrazas Aliso Alizo Allende Alvares Alvarez Álvaro Obregón Amelco Amoladeras Amoles Anarrozo Ancón Angeles Angostura Ánimas Anteojo Anteojos Antiguo Tamuín Antonio Apetzco Aquiles Serdán Aquisimón Aquismón Aquixman Aquixmon Arañosa Arbolito Ardilla Argentina Arista Armadillo Arquito Arquitos Arrastradero Arriaga Arriba Arroyito del Agua Arroyo Blanco Arroyo Grande Arroyo Hondo Arroyo Seco Arroyos Asequia Aserradero Asmalon Asmolon Atarjea Atotonilco Auza Ave María Ávila Camacho Azarco Mexicana Azogueras Azogueros Azuas Azuleja Azulejo Azulejos Azulya Badillo Bagre Bagres Bagres de Abajo Bajo Seco Balcón Banco Bancos Barbal Barbecho Barbechos Barbosa Barboza Barbul Barral Barranca Barranca de San Joaquín Barranco Barranquillas Barranquita de San Rafael Barrenos Barril Barrolitos Basuche Basúchil Beatriz Becerra Bernalejo Berrendo Biznaga Blanco Bledos Boca Boca La Cañada Bocas Bolsa Boquilla Bordo Blanco Borrachito Bosache Bosoche Bosque Caldera Bozal Buena Vista Buenas Tardes Buenavista Buenos Aires Buey Bustamante Caballos Cabellos Cabeza Cabeza de Toro Cabezas Cabezón Cabra Cabra...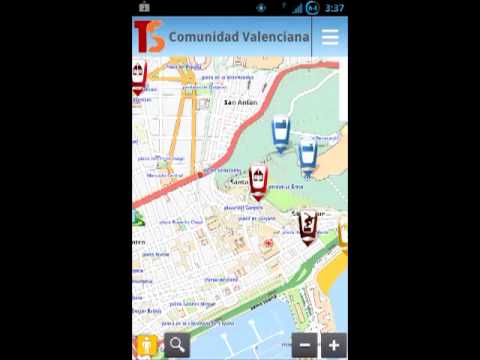 Write the first review for this app!
No comments in the Android market yet