Save my ass
Save my ass!
This is toilet application for everyone.
Start this app before you run another app.

Save yourself!
Show the current and toilet time with message and vibration.
It will be helpful in preventing VDT syndrome.

Save the water!
Make a loud and realistic flush sound as long as you need.
You don't have to waste water anymore for etiquette.


*Caution*
The "Auto volume control" function is enabled by default.
So, flush sound is pretty loud even in mute mode.
If you don't want this function.
Press the menu button on your device and change preferences.


-Timer alarm function
-Alarm interval control
-Popup position control
-Vibrator control
-Etiquette bell function
-Auto volume control
-Sound repeat function

Recent changes:
v1.05
-Fix volume control error.
-Fix restart error.

v1.04
-Fix timer reset error.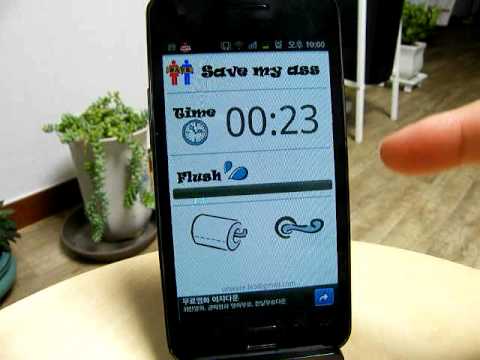 Write the first review for this app!