Save Sea Turtles!
Did you know that just 1 in 1,000 baby sea turtles make it into adulthood?

Let's change that!

"Save Sea Turtles!" is a funny game for kids & adults, featuring cute baby turtles that try to get to the sea. Swipe your fingers across the screen and help them reach the water!

Several people can play at the same time on the same device, since different turtles can be controlled simultaneously; So, if a level is too difficult for you, request help from a friend & save turtles together!

Recent changes:
- Removed some permissions that are no longer needed.
- Changed ad provider. Ads should be more interesting now.

---

- Bug fixed: sometimes the game did not correctly start after showing the ads screen.
- Now the game will auto-select normal / HD graphics depending on your device capabilities! No need to download both versions anymore :)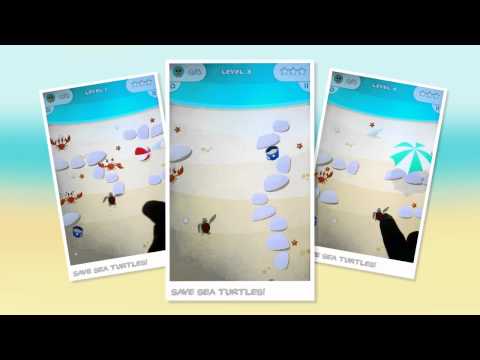 Write the first review for this app!