SchoolGuard
SchoolGuard is a mobile panic button app for K-12 school staff. In the event of an active school shooting emergency, a teacher or school staff member presses the main SchoolGuard panic button. As the app is dialing 911, an alert is immediately sent to the smartphones of all federal, state and local, ON and OFF duty, law enforcement officers who are in close proximity to the school and who belong to the Hero911 Network. Additionally, an intra-school alert is simultaneously sent to the smartphones of all school staff and a mapped location of the initial alert is displayed (mapping depends on cell coverage). SchoolGuard also alerts all other protected schools within a 5 mile radius of the initial alert.

Recent changes:
Tweaks and changes to how the Panic button and associated functionality are unlocked.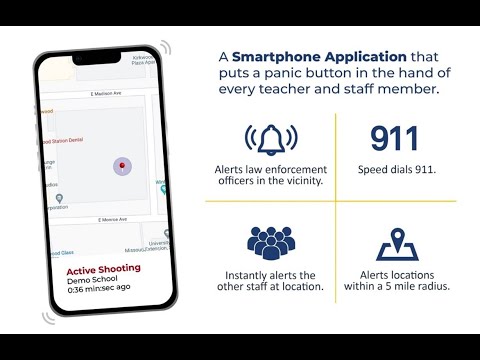 Write the first review for this app!
No comments in the Android market yet