Ruzzle
If you like playing word games then you need to join over 50 million players and try Ruzzle - the fastest word game on the planet!

Play against your iPhone buddies as well.

Ruzzle is a fun and fast-paced word game where you can challenge your friends or allow an opponent to be chosen randomly. Who can find the most words in two minutes?

Find as many words as possible on a board by swiping your finger across the screen. The letters may form words as long as they are connected to each other. Nice audio and animations make it even more fun to play.

The matches are played in three rounds and the highest total number of scores wins.
The rounds can be played when it suits you. You can get going as soon as you have two minutes to spare!

Letter scores, word length and bonus pieces help you to collect as many scores as possible.

Challenge yourself and your friends in Ruzzle!

Games can be played in the following languages:

English
French
German
Dutch
Swedish
Danish
Norwegian
Portuguese
Spanish
Italian
Turkish
Russian
Greek

Global ranking list available at: www.ruzzle-game.com

Follow us at: www.facebook.com/ruzzlegame and twitter.com/ruzzlegame


About permissions

Phone state: To be able to pause the game on an incoming phone call

Internet access: To be able to communicate with the Ruzzle game server

Storage: To enable installation of the app on the sd card.

Recent changes:
This Valentine's Day, show your opponents that you care.
To celebrate Valentine's week we have added the option of sending hearts as a token of appreciation to all those opponents that challenge you day after day, make you sweat, help you improve and make you feel so good when you manage to win against them. Available for one week only, start a game with an old Ruzzle friend or challenge a random opponent, tap on the heart and show that despite the competition you enjoy their company.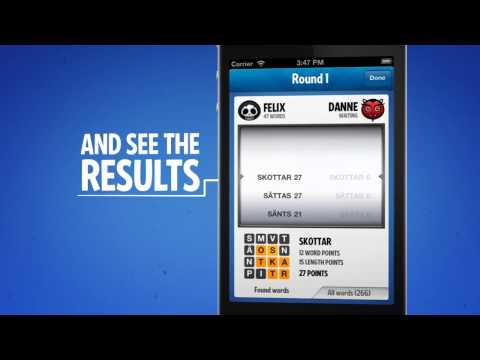 Write the first review for this app!