Sea Quest Pro
Sea Quest is an arcade style game that makes you the captain of a submarine. Your mission is to rescue your scuba divers from deep sea where they are collecting gold. You have an unlimited supply of torpedoes and limited oxygen that needs to be refilled. Deadly sharks, mines, enemy submarines, enemy mine ships and battle ships are out there to get you and the scuba divers. In game power ups will help you through and you can use your gold to upgrade your submarine into a deadly stealth machine.

Also download our online multiplayer soccer game Air Soccer Fever

Recent changes:
fixed black screen on game start, you dont need player profile anymore to save gold, added daily bonus gold.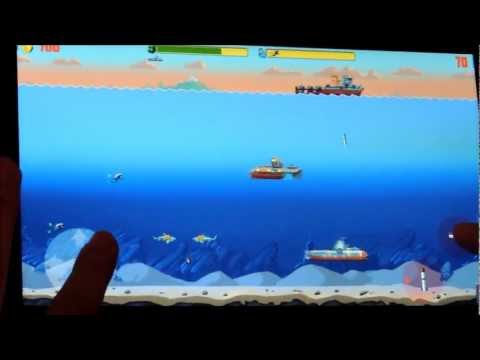 No comments in the Android market yet