Serenity for Android
Serenity for Android is a client for the Plex Media Server. It provides an optimized layout for large screen devices, Tablets, Google TV, and navigation using a remote control or keyboard. Serenity lets you access videos, and music from the Plex Media Server to play on your device. You can use the internal video player or external players are supported if the videos do not play on your device with the internal player.

What is supported:
* Server auto discovery and configuration
* Any Plex Media Server no version restrictions
* Video Queue and Continuous playback
* Playback video trailers from YouTube if found.
* Optimized layout for TV screens and larger tablets.
* All screens remote, game controller, and D-PAD optimized.
* Enhanced navigation features for keyboard or remote controls.
* Movie and TV Show libraries
* Music Libraries
* Internal video player with On Screen Display and Remote Control support.
* External players supported on tablets and Google TV
* Direct Play with internal or external media player with supported codecs
* Automatic subtitle selection configuration option
* Update viewing position when using external player
* User configurable layout preferences and starting categories
* Multiple Layouts (Grid View and Detail View)
* Download videos to the device (no Plex Pass required)
* Content filtering via categories
* Second screen support using Able Remote for Google TV. Others to be added in the future.
* Correct aspect ratio displays on LG Google TVs
* Preference for using Plex reported aspect ratios during video playback
* App localization for English, Spanish, and French.

What is not supported:
* Transcoding of video or audio.
* Most phones are not supported.
* Remote play back with Plex specific remote apps
* Photo Libraries
* My Plex logins or Plex Pass features.

Depending on the Google TV device not all videos will play back. It is highly dependant on the video and audio codecs the device supports. The wider the supported codecs the more it can play back.

Users of myPlex should read our FAQ on our website in order to address any connectivity issues. Photo support is planned for later versions of the application.

Support and FAQs:

FAQ: https://github.com/NineWorlds/serenity-android/wiki/Frequently-Asked-Questions
Keyboard and Remote controls: https://github.com/NineWorlds/serenity-android/wiki/Remote-and-Keyboard-Controls
Tutorial: https://www.youtube.com/watch?v=_yKc8ymXerg
Open Source Repository: https://github.com/NineWorlds/serenity-android
Issue Tracker: https://github.com/NineWorlds/serenity-android/issues?state=open
Google Plus Page: https://plus.google.com/u/0/b/100427843958963974912/100427843958963974912/posts

Recent changes:
1.8.2
* Fix Long Press issue in Detail view. Long press a Image to bring up the Context Menu
* Tweak background image animation performance.
* Wrap around support for TV Show detail gallery and Episodes with D-Pad/Remote.
* Fix FF, REW, Pause on Screen buttons to respond to Remote control click events
* Internal video player respects Overscan compensation settings.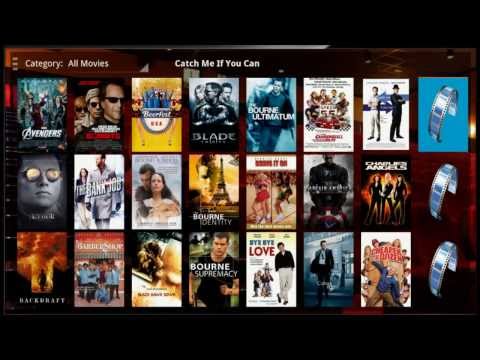 Write the first review for this app!