Serpent's Madness free DEMO
This is a new amazing version of a classic snake game! Here you will encounter many snakes, trying to survive and cut the enemies.

Touch screen anywhere you want, your snake will go there. Snake follows your finger. Try to guide your snake through this game! Try to cut the others with your finger.
You can also use another, classic two buttons type of control (switch in game options).

Avoid walls and other serpent's tail! On the other hand, try to make others meet with your tail and get +1 score. And, of course, try to get target score. That's all. Have fun!

You can adjust game speed in options. I added fast and slow speed, named the last one "matrix". Game is pretty cool with this speed on levels with short tail (level 3, for ex.) See for yourself.

If new version doesn't install, delete the old one and install again. If this is no use send me e-mail.

DEMO includes:
- 4 different serpent types
- 4 levels (1 added!)
- original chorus music (!)

About full version:
- new levels with very long serpents - try to survive in alive, moving mazes!
- different speeds
- different levels, different textures
- 8 new serpent types in all with different textures
- serpent changing ability - once defeated in game, serpent can be chosen to play!
- new AI (fuzzy logic)
- 10 levels in all - from easy to extremely hard

If you have any problems or suggestions, please, write comment. I'll check it soon.
Full game will be released in one or a few weeks! See game site: http://serpents-iz.blogspot.com/

Recent changes:
- new level added - try to survive in alive moving mazes of snakes! And one more thing: snakes in new (fourth) level became smarter!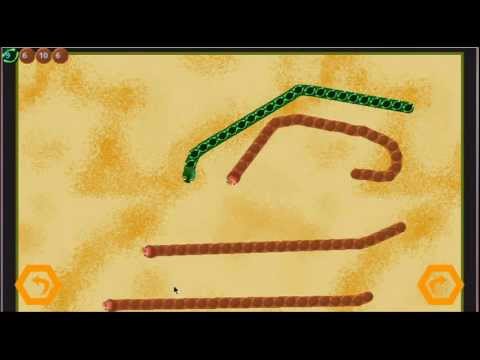 No comments in the Android market yet