SG Railroad 2D
Construct railroad and run train!
SG Railroad 2D is a simple railroad application without scoring. Put and remove rail cells. A train runs on the railroad.
By grouping two stations, passing through, overtaking at intermediate station, and waiting train arrival at terminal will be available.
Touch train icon to put new train.
Three grades of train are provided. Express(red) does not stop at some stations.
Rapid(orange) leaves earlier than local train at the same staion. Local(blue) stops at sidetrack of station.
Touch rail icon to put rails and the other new items.
Touch MAP view icon to change view of MAP.
Touch a train to change direction. Changing number of cars(one or two cars) and Removing train are also available from the setting panel.
Touch a point rail to change direction and setting. Removing point rail is also available from the setting panel.
Touch station to change setting. Re-touch station changes candidate of grouping station. Removing point rail is also available from the setting panel.
Touch rail item except point rail to remove it.
Touch Default MAP to reset MAP to the default.
Enjoy!

Recent changes:
1.5
Added scale down feature.
Expanded MAP size to more double width and height.
Fixed BUG that crossing gate on multiple lines sometimes does not work with synchronization.

1.5.16
Added function to clear map data.
Added xy scroll function that a train stays on the center of view area.

1.5.18
This version provides function to change number of cars in train item menu.

1.5.19
Method to set train position and angle was changed to twin shafts based calculation from center based calculation.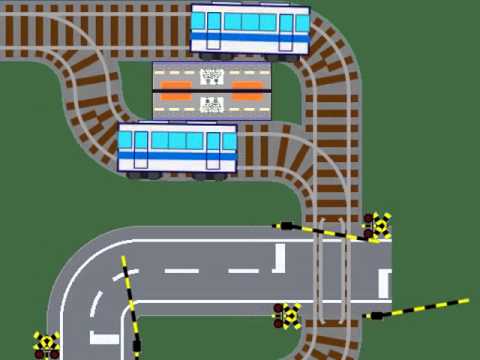 Write the first review for this app!