ShakeMe!
You can answer or reject a call by simply shaking the phone.
It can be useful for cases where we can not pay close attention to the screen of the phone (driving) or when we can not touch the screen (cooking).
No ads and totally free.
***********
Features:
***********
- associate an action to "shake the phone" between answer or reject the call.
- enable/disable hands-free speakerphone mode.
- enable/disable phone voice synthesizer to tell us who is calling.
- adjust the sensitivity level
- enable/disable the churning at any time without having to uninstall the app.
- the service ShakeMe! does not waste battery because if we activate (ON) only start when we receive a call, then back to sleep ...zZzZzZ
- enable/disable compatibility mode

=========
NOTICES
=========
(I) It works properly on most devices, but "shake to answer" action may doesn't work properly in cooked ROMs by some manufacturers to include a layer of software that modifies standard Android behavior.
Historical tested devices:
- Huawei U8650 (GingerBread 2.3.6) - OK
- LG Nexus 4 (JellyBean 4.2.2) - OK
- Samsung Galaxy mini (GingerBread 2.3.3) - OK
- Sony-Ericsson Xperia mini (ceCreamSandwich 4.0.1) - OK
- HTC Explorer (GingerBread 2.3.5) - No work
- HTC Explorer (Cyanogenmod 9 - IceCreamSandwich 4.0.4) - OK
- Samsung Galaxy ACE/Y/S2/S3 - OK
- Samsung Galaxy S4 - No work in some models
- Sony-Ericsson Xperia S - OK
- ZTE - No work in same models
- LG L9 - OK

(II) Because it uses system functions (phone state access control, audio and unlock the screen), the app makes use of several low-level permissions that the user must accept at the time of installation.

(III) To use the function of "Voice Synthesis" is necessary that is activated on the phone:
Settings> Voice Input & Output> Voice Synthesis Settings

Recent changes:
2.03 --> option to support this app
2.01 --> performance improvements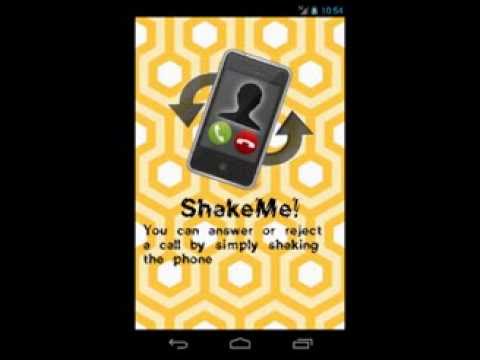 Write the first review for this app!