ShareMobile
ShareMobile is Sharekhan's official stock trading application on mobile.
Trade on the move.. Anytime.. Anywhere
The application empowers you to be connected to the stock markets through India's leading broking house Sharekhan. Features of ShareMobile:-
- Multiexchange Streaming Market Watch
- Trade facility in NSE, BSE, NSEFO, MCX & NCDEX
- Live Reports
- Transfer Funds from your Bank to your Sharekhan Trading A/C
- Track your Demat Holdings
- Crisp Intraday Charts
- Latest Market news & Updates

Recent changes:
We take customer feedback seriously. Bringing in some much awaited features in this version of Sharemobile. We are working hard to enhance your trading experience so do keep a look out for newer versions.

a. Accounts tab displaying blank page for some customer has been fixed.

This updated version of ShareMobile will work on Android version 2.2 or above.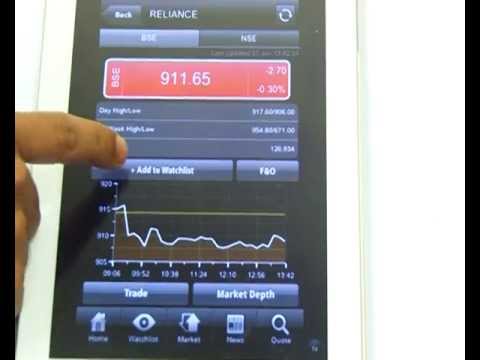 Write the first review for this app!