ShootStar
This is an application program that shooting stars flow through.
After application start, shooting stars flow in display at random.

Night of the background changes periodic.
Four night scenes is available at this version.
The change is every 10 seconds.

You can change the way the flow of shooting stars.
Touch and slide the bottom half of the screen.
You can change the amount of shooting stars.
More shooting star occur at the right side,
and less toward the left side.
When operating it,
the pointer moves on the scale displayed the under the screen.

You can view a brief help message.
Help message appears when you touch the top half of the screen.
When help message appears in the frame,
touch the upper right corner "X", then the
help message will disappear.
"L" button at the left side of "X" button,
it is a language change button.
Available language is English and Japanese.

Look slowly and enjoy being healed
while the small shining shooting star flowing
and disappearing in the night sky.

And by making a beautiful night scene
by a lot of shooting star, enjoy please.

Recent changes:
v1.0 (May 23, 2011) Initial version.
v1.1 (August 20, 2011) Add south island, and introduce button for other Apps.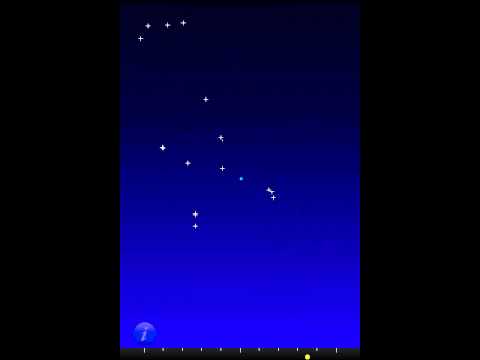 Write the first review for this app!