Shurican! Jump & fight!
Devilishly hard and annoyingly addictive jumping and fighting ninja game

In this game you'll find:

* a lot of obstacle dodging, jumping and demon fighting
* endless survival mode, where you get more points for kills!
* a big and well crafted challenge level for those, who are tired of endless jumping
* both melee and ranged combat
* plenty of ninja-related achievements
* leaderboards to prove your friends that you've got most skill
* small, cute but very deadly ninja character!
* plenty of deaths and rage, but super fast restart - jump back to the game instantly!
* blood and screams of your enemies!

---

Get a taste of an adventurous ninja life by dodging moving traps, getting past difficult obstacles and fighting forces of evil!


Control our little hero with your mighty finger taps to jump over moving sawblades and spikes, swing a deadly katana sword in faces of annoying imps, time your strikes right to block demon axe-hammers and knock them back to the fires of the hell they came from. Don't forget to throw your shuriken stars to get rid of fireballs and ranged enemies. Be aware of sneaky jumping headcrabs and dodge them before they stick to the little ninja character and pull it down to the danger.


Master all the deadly ninja skills, snipe enemies from a distance, push them to the spikes, do whatever it takes to survive longest in the endless level and kill most enemies, so you can power your way to the top of leaderboards and prove your friends that you sure can do it.


Or get on the challenge level, where a reward awaits at the end of your journey, die a lot, get angry, rage, memorize trap positions, make rewarding dodges, don't take the easy routes (that's not what ninjas do) and beat it. Beat it before your friends do.


I would wish good luck, but you won't need it if you have enough skill!


https://twitter.com/SnoutUp
http://snoutup.com

Recent changes:
1.0.12
* small fix to big crash

1.0.11
* 3 more levels
* boss level

1.0.10
* maybe fixed performance and maybe fixed sound issues some people were having. let me know if this build works fine.

1.0.9
* fixed a crash which would happen after 20 deaths in a single level

1.0.8
* 5 new levels (for new players to get used to the game)
* Removed phone_state & coarse_location permissions
* Let me know if something's wrong: @SnoutUp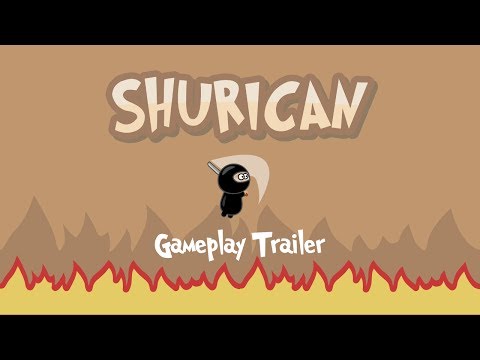 Write the first review for this app!