Silence!
Silence! is your definitive tool for mute control. Create events and from different sources for turning your phone sound on or off, helping you avoid undesired noises from your phone.

- Time based mute with just once or daily programs.
- Calendar based mute, import your appointments and mark them as mute events.
- Gesture recognition, mute by turning your phone face down on a table.
- Location based mute, turn the sound off when you go to the cinema or church.

With Silence! you can manage your phone silent states to perfection and adapt the phone to behave just like you, being silent when needed. Easy to use, Silence! is designed for being extremely easy to manage and program, while very useful.

The permissions requested are required to change the state of your phone automatically and to sense the programmed trigger events. The ad-supported, free version of Silence! also uses additional permissions to display advertisements, but we do not collect any data from you.

Recent changes:
Added wi-fi connection based mute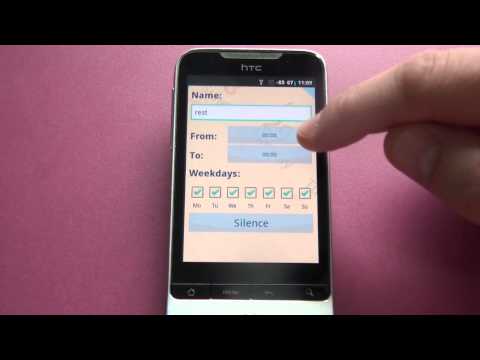 Write the first review for this app!
No comments in the Android market yet