SilentNinja trial call block
SilentNinja is extremely useful in blocking private numbers and calls from numbers not in your contact list.

This is a 30 day trial period application for SilentNinja. We look forward to your support for developing more features.

Buy paid app: http://bit.ly/1bolHOk
News mentions: http://bit.ly/18K3cSM
Live demo (Youtube): http://bit.ly/18bqKkZ

It has an 'Intelligent mode', which other call blocking applications lack. In Intelligent mode, SilentNinja looks up the history (in call logs) of an unknown number to decide if the call should/not be blocked. This depends on parameters such as, are we getting repeated calls from the number (allow / may be an emergency), or did we dial the number earlier (allow / may be a delivery man), or if we had a previous conversation (allow / if the conversation was over 45 seconds); or else disconnect the call (disallow).

In a meeting, SilentNinja can be configured to block all contacts too (in accordance with above rules). Since you generally receive calls from your family or dial them, they would not get blocked.

It can also be used to maintain a blacklist of known phone numbers (acts dumb too).

SilentNinja is very configurable and at the same time easy to use. It keeps user informed through helpful messages in call log. In short, SilentNinja keeps the user in control.

Use SilentNinja in a meeting or when watching a movie or whenever you need to filter calls. Keep SilentNinja in a quickly accessible location on your phone.

Note 1: SilentNinja does not create copies of your contacts, such as TrueCaller or other reverse lookup applications. You can install it safely on your business phones.

Note 2: We have an Ascending Ringer Volume feature. Disable this feature if you find the ringtone volume too low on permitted incoming calls. This warning is applicable only when the application in enabled.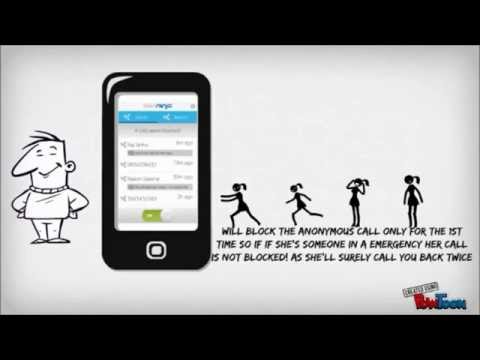 Write the first review for this app!