Simple Image Wallpaper Free
Set your wallpaper to an image that doesn't move.

IMPORTANT! This app is implemented as a live wallpaper. Live wallpapers are not in the same location as other apps. To use, go to the home menu, then Wallpaper -> Live Wallpaper

This wallpaper does not include images, but uses one from your Gallery or SD card. Features include:
- Allows a different image in portrait and landscape modes.
- Auto resize the image to fill your screen.
- Rotate the image automatically for best fit.

The pro version, with additional features, can be found here: https://play.google.com/store/apps/details?id=com.ridgelineapps.simpleimagewallpaperdonate

The project is open source, hosted at http://code.google.com/p/android-simple-image-wallpaper

Recent changes:
KitKat support.
Added permission to allow images from external storage.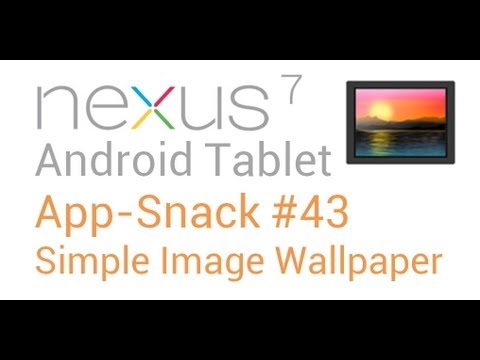 Write the first review for this app!