SingSing Kids HD - Vol.1
Children's favorite song on Android Phone & Tablets.

- 5 most beloved children's songs.
- Full of interactive entertainment all over the screen.
- One purchase works great on both Android Phones and Tablets (GalaxyTab 7" and 10.1")
- Interesting sound effect and jumping objects all over the screen.
- Play and Sing with your children.

*Kid's Song, Education, Tablet, toddler, baby

Recent changes:
- Loading Song is now faster than before.
-Tablet support (Galaxy Tab 7", 10.1")
-All Android Phone with Android 2.2 or higher.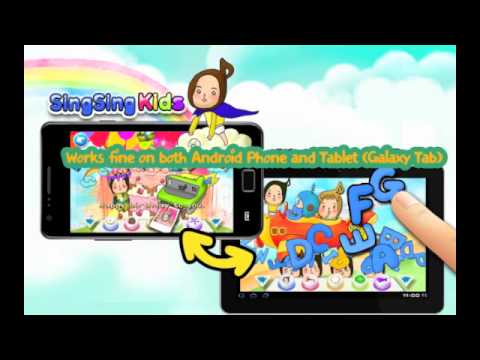 No comments in the Android market yet