Flappy Sloth
This little sloth has one dream: To reach the top. A big greasy pole stands in the way of him and his dream. How far up the pole can you take him?

"It's like vertical Flappy Bird but with a sloth you can dress up. What more can you ask for?"

In this easy to pickup, impossible to beat game, you play as a cute sloth climbing up a slippery pole and avoiding dangerous obstacles like birds, planes and more! What will you even find up there?! What high score can you get to? Just tap to climb, it's as simple as that, but easier said than done! Don't forget to dress up your sloth! Get higher scores to unlock more crazy things for him to wear!


See you at the top little sloth!

Recent changes:
Major bug fixes! Updated some art. Have you gotten to the UFOs yet?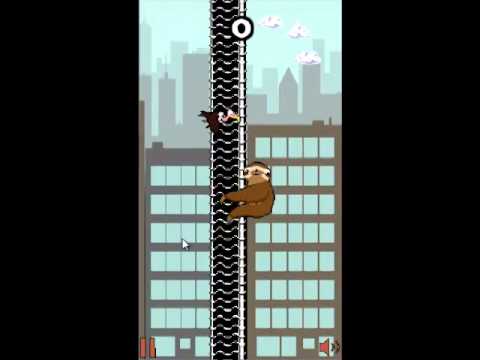 Write the first review for this app!