Smart Calendar + Widgets
!!! There are three widgets !!!


Smart Calendar is the best of applications for scheduling. You can organize your life with smart tools in this app. You can customize the application to your liking. The most important feature you can choose your own language. With 4 different type of event you can complete scheduling. Statistically, you can review the distribution of events and performance rates. You can set alarms for important events.

Key Features :

- Support for 50 languages
- Agenda/Day/Week and Month views
- Adjustable Graph and Text views
- Alarm/Reminder support
- Adjustable themes
- Statistical Charts
- Quick shortcuts on all views (New, Copy, Change, Paste, Delete, Clear All etc.)
- Quick view for next three events from the menu
- Detailed event status
- Jump to today, or to any date from the menu
- Tap and Double Tap support on all views.
- 3 Widgets

Recent changes:
3 Widgets added !!!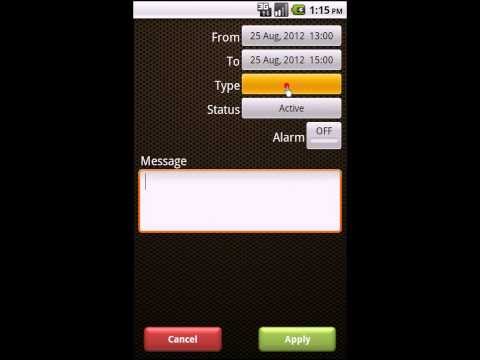 No comments in the Android market yet