Smart Roulette Tracker
Have all useful information to gain your winnings in one SMART roulette tool! Adjust unhit notification alerts, be notified on right time and increase your chance to win. Get easily all stats and graphical overview of frequent numbers which help you choose right roulette betting strategy.

Join the thousands of players which are using proven betting strategies, Smart Roulette Tracker will calculate it for you and advice you when is the optimal time to use given strategies (each strategy is fully explained!). Move the roulette house edge on your side and win a real money in casino. Good luck!

Features:

- Chart overview of hit numbers
- Unhit/hit bet statistics
- Notification alerts
- Wheel figure of hit numbers

Betting Strategies:

- The Lucky Nine
- The Unique Numbers
- The 21 Gun Salute
- The Neighbours

Type of bets:

- Columns
- Dozens
- French
- Outside
- Streets
- Lines

Recent changes:
v1.2.2
- UI corrections
v1.2.1
- removed annoying notification ads
v1.2.0
- added new strategy "The Neighbours"
- added option in settings to enable/disable strategies
- removed sensitive permissions
v1.1.0
- fixed "laggy" history scrolling
- fixed bug in Lucky Nine strategy
- slightly modified The Unique Numbers
- added new strategy "The 21 Gun Salute"!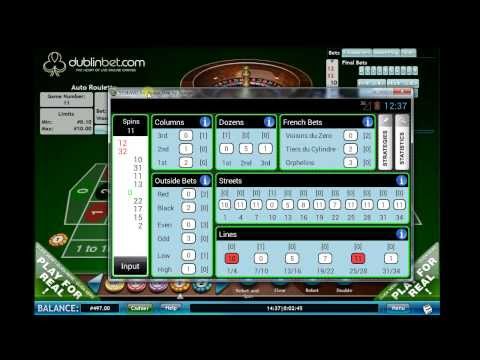 Write the first review for this app!