SmartInput
This keyboard allows fast text input by straightforward access to single characters.Mistyping is almost impossible due to special wiping gestures.The intelligent function of 'word-suggestion' observes your personal style of writing and predicts words although you haven't typed even a letter yet.Other useful options can be used to advance your mobile text input.
Pro Version: Unlimited number of abbreviations and no pop ups. More designs.
Currently we only support English and German menus. Anyway this keyboard allows text input in many other languages.
Please do not rate the app negatively because we don't support spanish and french letters. We will update soon.
If you have got suggestions to improve our app you may write an email to
[email protected]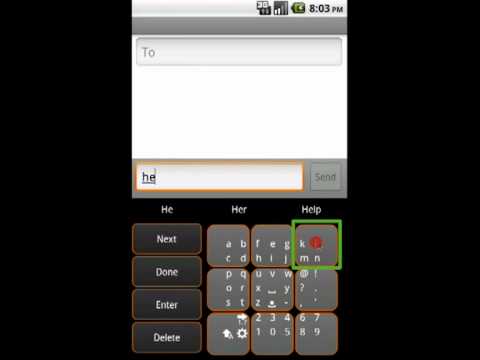 Write the first review for this app!
No comments in the Android market yet