Smilez NL
A small effort, with great pleasure! That's what's Smilez is about, because nothing is more fun than to receive an "old fashioned" postcard. A card which has been created with care. A real gift to receive; warm, personal, with a real message! Smilez connects paper to new media, with magical effects.

Smilez enables you to send video content via a physical paper postcard! To do this you have to create a video which you want to share with you family and/or friends. This video will be send to them via a picture on a postcard. The Smilez app, downloaded by the receiver, recognizes the picture and brings the card to life!

Recent changes:
In Smilez kun je vanaf nu ook inloggen met Facebook, wel zo makkelijk. Je inloggegevens gebruiken we alleen om te zorgen dat je je gemaakte kaarten niet kwijt kunt raken: wij bewaren ze op onze server.

Heb jij al een Valentijns videogroet in gedachten? Nog een paar dagen!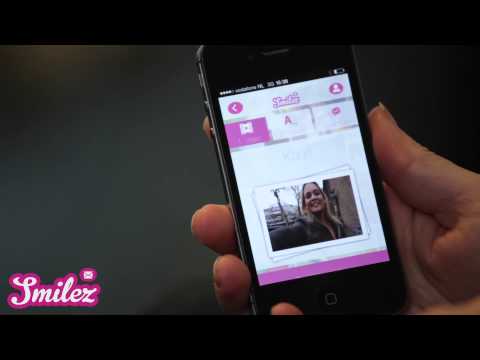 Write the first review for this app!