SMSoIP SMSFlatrate Plugin
**** This is just a plugin!. You also need SMSoIP to get this to work! ****

Plugin for SMSoIP to send messages via SMSFlatrate.net
- needed SMSoIP (free Store-Download: http://goo.gl/Kr8EP )
- needed SMSFlatrate.net account and AppKey

This is how you get your AppKey:
Login at http://www.smsflatrate.net. In the customer login click on "Appkey". Insert the following license number:
217075022
to generate your own Appkey. Add this Appkey in the account settings of the plugin and you are done!


Poor ratings did not help to improve the program! This is a one man spare time project without a huge amount of different devices. If you find bugs, please contact me by mail or use the project page:
http://code.google.com/p/smsoip/issues/list
Errors will be resolved as soon as possible.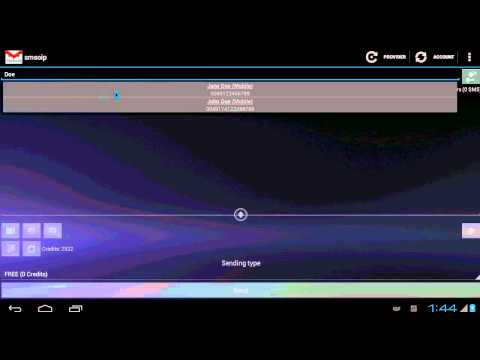 Write the first review for this app!
No comments in the Android market yet