Soccer Free Kick
Soccer Free Kick, is a endless game. You have option to play football game, choose single player or two players. Soccer match has two game play modes one is shoot mode other is timer mode. In shoot mode you have to save your chances to hit on target board and will face many of obstacles during football match. In Timer mode you have to beat specific beat score in particular time. You can earn bonus on three continues hit on target board.

Soccer Free Kick is a very addictive and challenging matches in this soccer game. In Soccer Free Kick you have to hit the target to gain more and more points. If you miss you will lose your life. With changing environments, you have to upgrade your skills to score more and more in this soccer/football game.

With exciting game play, this game makes you forget all other Temple, Run, Subway, Surfer and endless games.

Just flick the ball to hit the target and enjoy the rush of this competitive football game. Soccer game league has all the action and adventure a football/soccer player needs. This kick game or soccer game you can enjoy different game
modes . With cool 3D environment and action packed game play Soccer Free Kick gives you everything a sports game needs to provide. This game gives you the pure football game experience. With the fanatical rugby experience , you will love this game.

Increase your skills, make more scores and compete globally.

Enjoy with the soccer stars, its completely free .Download Now:-
Features :-
* Competitive ,Fast Paced Game play.
*Different Modes to play:-
Quick Play:-Shoot more and hit more to gain more points.
Timer: - Score more points in the given time.
Tournament:- Compete globally with London,Moscow,Sydney ,Tokyo city base tournament league .
And directly engage with the players.
* match score will submit globally during league.
*Single and Multi-Player base game play .
*Different and enjoyable 3D Environment.
*Global Leader board.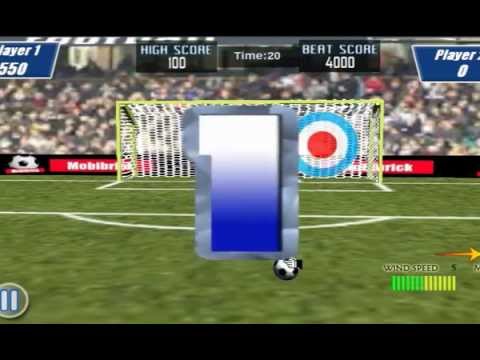 Write the first review for this app!