SoftKeyZ Root
This application will let you change the Softkeys / Navigation Buttons fast and easily on your rooted Android device. This root app comes with more than 150+ different softkeys to choose from and the growing online database proivides even more user-submitted ones. If you got some navigation buttons you would like to see in this app just upload them to the gallery. Until I've added them, you can just use the import feature for these soft keys. This application needs root and "busybox" to be installed on non-nexus ROMs. This app will NOT overwrite your applied themes, or enable the navigation buttons on devices without them.

known problems:
-Sometimes your wallpaper can reset itself.
-The app is not compatible with most non-AOSP based ROMs
-Especially not working on the LG G3.


-works great on Nexus devices and most Motorola devices!

WARNING: This app modifies system files and should only be used with a flashable backup of your current ROM on your device. The developer is not responsible for any damages.

Recent changes:
This app release has some very important changes!

Version 14.9.9:
-Random fc fixed!
-Some minor design changes
-SoftKeyZ should dynamically detect where the drawables it needs are, instead of guessing
-touch effects disabled on Lolipop (impossible to implement)
-Mechanism behind image importing redone
-This app will *currently not* work on the HTC One M8
-In case you encounter problems on Lolipop, use app "SE Linux Mode Changer" and set it to permissive.
-Feel free to send me an email !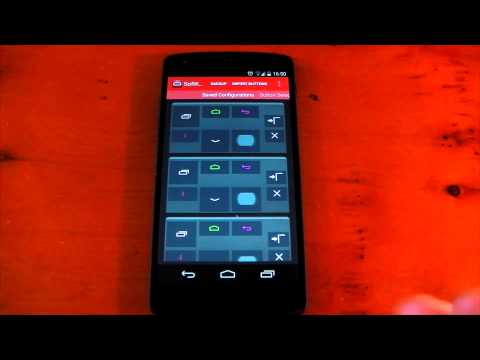 Write the first review for this app!