Spanish - Hindi Phrasebook
THE NUMBER ONE SPANISH HINDI TALKING PHRASEBOOK FOR ANDROID DEVICES!


The intelligent talking solution for portable communication that features more than 14,000 phrases for all common situations.

Ectaco Talking Phrasebook Spanish Hindi for Android provides instant bi-directional translation of thousands of practical and useful phrases. It replaces bulky and inconvenient books and speaks all of its phrases aloud using clear, understandable native speaker voice narration for both languages. With it you will always be understood - even if you can't speak a word of another language.

Key features include:

- Authentic human voice narration
- 15 easily navigated topic-areas
- Speech recognition for hands-free navigation

Topic Areas

Everyday Conversation, Traveling, Local transport, Driving, Hotel, Restaurant, Shopping, Post Office, Telephone, Bank, Sightseeing, Health, Beauty salon, Sport, Housekeeper

Talking PhraseBook features:

Linguistics

14,000 indispensable phrases in 15 topic areas with several options per phrase

Interface

- Authentic native-speaker voice narration of all phrases
- Speech Recognition for navigation and learning game
- Quick search by first letters of key words

Recent changes:
New design of phrases list.
New design of learning mode.
Separate statistics depending on the speaker/interlocutor settings.
Google license checking library has been updated.
Settings screen redesigned for better usability.
Bug fix: History viewer continues to work correctly as you make changes to application settings.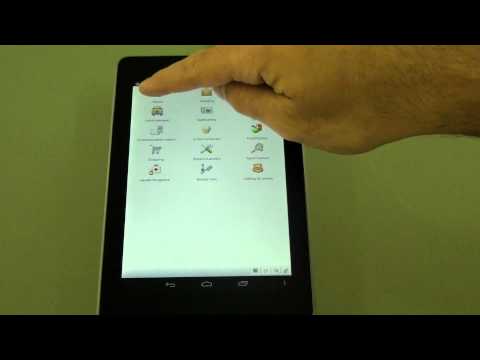 Write the first review for this app!
No comments in the Android market yet