SpeedQuizzing Virtual Buzzer
SpeedQuizzing Virtual Buzzer Plus is an application designed to turn your iphone, ipod touch or Android phone into a SpeedQuizzing quiz buzzer / response device for use at a SpeedQuizzing quiz event. THIS APP WILL ONLY WORK WHEN CONNECTED TO THE SPEEDQUIZZING SYSTEM OVER WIFI.

A SpeedQuizzing quiz is a quick-fire quiz game where players use their touch screen phone as a quiz buzzer / input device. By connecting over wifi, many devices can join and play this TV gameshow-style quiz game.

Find an SpeedQuizzing event near you http://www.speedquizzing.com

Recent changes:
Bug fixes. New look. This version will automatically discover the host computer on the Wi-Fi network.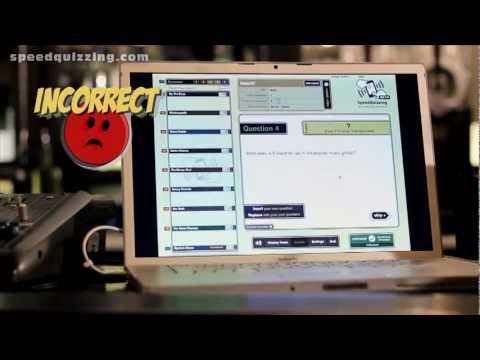 Write the first review for this app!