Spring Holiday Differences
Its spring season a time where you've a lot of fun and enjoyment in the holidays playing in the park with your friends and relatives. You're in your park with your dad and sister all having a great time. This app is all about spotting the differences in all the images given before the time runs out. You're provided with hints which will help you to find the differences in the images given and play the app easily and complete the app. Go ahead prove your skills and smartness and play the app.
Download this free skill app and have a cool play time.
Instruction:
Touch and spot out the differences in the given image before the time runs out. If you're unable to find few images, you're provided with hints which will help you to spot out all the differences. Have fun and you've to be a good observer to play the app!
Features:
• 100% Free to Download.
• App for Kids & Girls.
• Awesome Graphics.
• Skill App.
• Spot Out The Differences.
• Timed Mode.
• Many Levels to Play.
• Need To Be a Good Observer.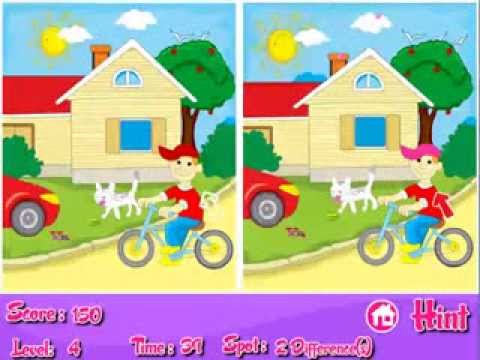 Write the first review for this app!