Spy Camera Phone
Spy Camera Phone is best Spy App for regular phone to convert their phone into most sophisticated spying device.

Spy Camera Phone has two purposes:

1. Spy Camera: Need to monitor something to make sure everything is fine but busy using apps on your phone? The transparent Camera overlaid over apps when and where you want lets you monitor things around while you are busy with apps on your phone.

2. Always On Camera: Need to quickly take a picture without exiting app? Swipe and bring up camera anytime you want with preview overlaid over your app.

Spy Camera Phone is the best to monitor things around you while you are busy doing other things on your phone. Use Spy Camera Phone responsibly and only for good things.

Spy Camera Phone is the app that turns your regular phone into Spy Phone.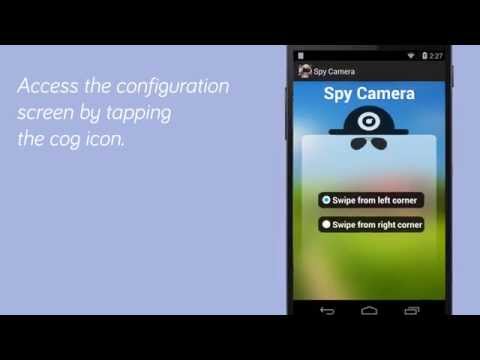 Write the first review for this app!