Did you develop this app? Access more services »
Star Wars GO SMS Theme
--Must have GO SMS Pro--
--Install GO SMS Pro for free here: GO SMS Pro

--How to Install--
1. Open GO SMS Pro
2. Press menu --> settings --> application settings --> running mode
3. I recommend user defined mode with GO Chat disabled, but anything besides Lite mode will work.
4. Back to the main screen and press menu
5. Select theme and then pick the your new theme!

--How to change fonts--
--Video tutorial on page--
1. Repeat steps 1-3 from above if necessary.
2. Press menu --> Settings --> Appearance Settings --> Scan font packages
3. Conv. List customization --> contact font --> SFDISTANTGALAXY [NORMAL]
4. Repeat process for other fonts to your liking. The only font used in the screenshots is SFDISTANTGALAXY [NORMAL]

I hope you enjoy!

Recent changes:
Everything, it's brand spankin new!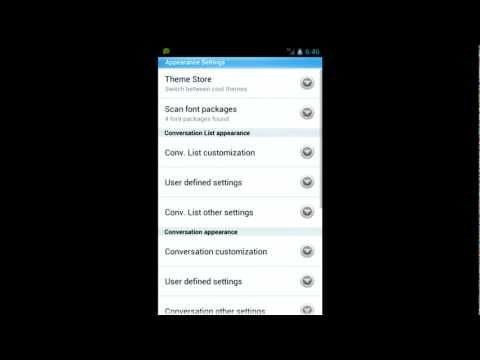 Write the first review for this app!