StickNFind - Samsung
Ultra-Small Bluetooth Location Stickers

With Stick-N-Find…
Never lose your keys again.
Find your Remote control. Make a leash with your kids,
Track your luggage.

About the size of a quarter!
Only 0.16 Inches (4.1mm) thin . That means you can stick it anywhere.

The Radar Screen displays your device within range.
You can tap the Sticker on the radar screen and decide if you would like it to Buzz, Flash the lights or do both.

Virtual Leash - This feature allows you to create a virtual Leash on a sticker, if that sticker moves away more than the approximate selected distance from your phone, your phone will Alarm you.

"Find It" Alerts - If you are looking for a missing Sticker, that your phone can not find, or is not in range. Once that Sticker is in Range, your phone will Alert you.

Uses Bluetooth Smart Technology. (Bluetooth Low Energy)

DEVICE REQUIREMENTS
Samsung devices with Android 4.1.1, 4.1.2 and 4.2.x with support for Bluetooth 4.0 BLE (Samsung Galaxy S3, Note 3, Galaxy S3 Mini, Galaxy S4, S4 Active, S4 mini, Galaxy Camera, Galaxy Note 8 ) devices only.

Recent changes:
- Added Cloud map tracking - See on a map where you're phone saw your stickers last
- Lost Sticker Notification - If any phone running SNF app, sees your lost sticker, you will get an email alert with time stamp and location.
- Personal Items GeoFencing: Select Stickers that you carry with you throughout the day. If you leave an item behind (Upto 2 Mile radius), you will get an email alert.
-Free online server access: sticknfind.com/locate Use your Login credentials and see your items live.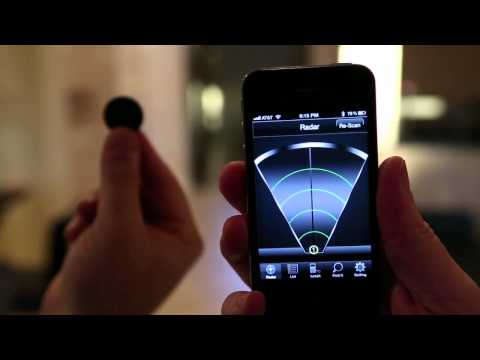 Write the first review for this app!