Streamer
The XYFI Streamer app gives you easy access to all the videos, audio, images and documents stored on the XYFI's microSD card.

Just choose the XYFI Network from your device settings and launch the app and easily navigate through all the media and documents stored on your XYFI device.

Your Android device can connect directly and stream media without Internet connection as XYFI creates its own network. The XYFI Streamer app also let you upload videos, audio, images and other files from your device, which is perfect to free up space in your device or keep an extra copy.

With XYFI you can access your media and the Internet at the same time. XYFI can connect to Cellular Network (3G) or connect to a nearby WiFi network. This enables you to multitask, like streaming music and reading e-mails.

Not only are all the files and media accessible over the WiFi, they are also shareable amongst other users connected to the XYFI network if the owner chooses to do so.

This app requires a XYFI device running a minimum of v3.0.0 firmware. Your Android device needs to have v2.3 or higher.

• Ideal for both smartphones and tablets.
• Always access your media library stored on XYFI's microSD card – no Internet required.
• Stream videos, music with instant play.
• XYFI can stream all popular media files. For details of media files supported, please refer to our support website at: http://www.option.com/support/xyfi.
• Save files to your Android device to view when not connected to your XYFI.
• Upload pictures, videos and other files from your Android device to your XYFI.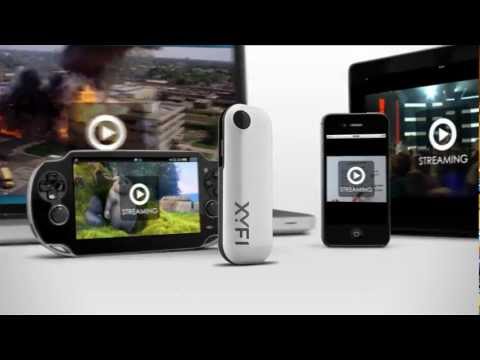 Write the first review for this app!