Sudbury Transit
Never arrive late to the bus stop again using Sudbury Transit. Always get the right time and never have to stand in the cold again.

To use the real-time information tool, enter a street name, a 4-digit stop code, or key word and click search.

Be advised that this app is using information from the City of Greater Sudbury Transit site: mybus.sudbury.ca.
If you cannot find a result the site might be down.
I created this app just so it would be easier to access the bus times and also to give me some experience in android programming.

FEATURES:
★ Bus leaving downtown.
★ Bus Schedules for the week and the weekend.
★ Look up time for the bus to come at your stop.
★ Save your favorite stops.
★ With maps you can locate all the bus stops available around you.
★ Also see all the bus stops numbers.
★ Now Sudbury Transit allows you to report traffic.

FAQ
Q: When I open the map it does not go to my location right away. What is it not working?
A: The issue is that you have to disable your GPS and only allow location via Wi-Fi & mobile network location.

Q: I just completed the InAppPurchase to remove the ads and I still see the ads. Why is that?
A: If you still see the ads after the purchase, you might have to completely close the app and reopen it.


★★★★★
Eric Legendre on Feb 4, 2014 at 6:25 PM
I'm a Transit driver and I often use this app to help passengers when asking about bus times for different routes. Very simple to bring up route info in seconds.

★★★★★
Sony Ericsson Xperia X10 (X10a)
pat on Nov 1, 2011 at 12:53 AM
Good app
Good for getting around town... Do I have time to grab coffee before the bus gets here? Just let me... Yep! 6min 37sec

Recent changes:
* New feature.
* Click on the info bubble on the map to have more info.
* Now you can choose which Favourites screen you want, OLD or New.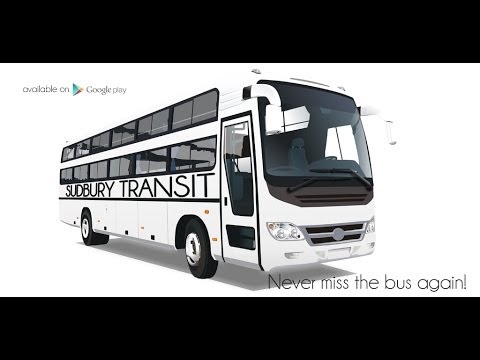 Write the first review for this app!