Sudden Deadly Strike
New version redeveloped from scratch now in 3D. Your team of Delta forces are out on a routine scouting mission in the desert. Suddenly green lights appear from the night sky out of nowhere. Without warning, an alien space ship descends. At the bottom of the ship, 3 long blue tubes extrude to the ground. Suddenly, green aliens drop out of the tubes and launch a deadly strike on your team. Defend yourself by shooting the green creatures as they appear. You must shoot them fast before they can unleash their purple photon weapon on you. After each kill, shoot the ammo to collect it. This game has unending number of levels designed to provide the casual gamer with hours of pure fun. With each increasing level, the aliens will shoot faster after descending from the tubes, so you need to aim and shoot faster. Enjoy!

Controls:
Drag finger or thumb on screen to aim gun's cross hair and tap on screen to fire.

Recent changes:
Upgraded google play services using Aug sdks.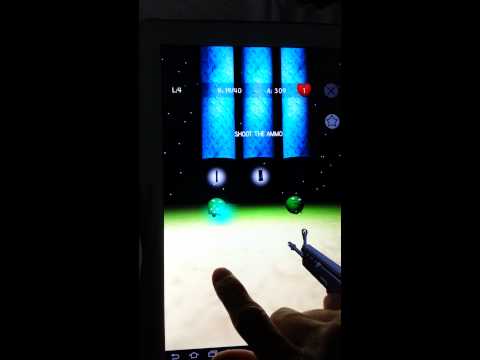 Write the first review for this app!