Sudoku
Free Sudoku. Sudoku is a logic-based, combinatorial number-placement puzzle.
There are three variations of Sudoku in this app:
- Classic Sudoku;
- Diagonal Sudoku;
- Windoku.

Features
- 4 difficulty levels
- unlimited number of puzzles
- autosave the current position
- editable pencil marks

NOTE: The INTERNET and NETWORK ACCESS permissions are required by AdMob only. The application does not collect any information.

Recent changes:
1.6.5
Bugs fixed.

1.6.4
Some changes in design.
Bugs fixed.

1.6.3
Crash in landscape mode fixed.

1.6.2
Bugs fixed.

1.6.0
Added Diagonal Sudoku and Windoku.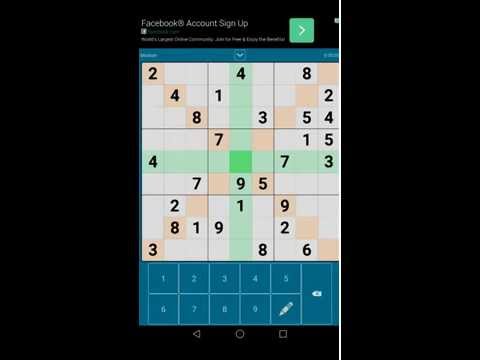 Write the first review for this app!