Super Football Goalkeeper-Star
Your mission is to go beyond inies with maximum score breaking record in Germany Goalkeeper FIFA fans and keep you lives save cause coming up levels are really very difficult to survive in ground.
To be a fan of Fifa 14, Play as a Best Super Football Goalkeeper to hit your top highest iniest goalkeeping points with the most famous international Germany football player celebrities in soccer team. Catch the extreme penalty hits with maximum precision of your eye where the team player is giving hit to stop the goal FIFA inies fans.
Avoid wasting shots of cause you have to become a diver with diving skills and blocking obstacles into the field. REAL TEAMS! REAL PLAYERS! REAL LEAGUES! Get into the real time extreme & challenging soccer field in Germany world cup 2014. Commentary about the fanatic soccer sports and weekend fixture. Hold Down your heartbeats for the quarter finals, Semi-finals of upcoming country matches in Brazil Super Football Fifa 14 Brazil World cup Germany fans.
Hold your position inies to grab up the super-fast Brazil soccer keeper extremely challenging skills on board. Choose your favorite place as you are watching the quarter finals, Semi-finals favorite team internationally from Brazil FIFA fans, Argentina, Italy, France, and Beijing, Germany and all over the world FIFA fans, beginning 2014 football trip. The football champion league is fired up! The Round of team playing quarterfinals semi-finals final championship onboard record. Step in with super extreme challenger goalkeeper in brazils stadium grounds and feel the heat of crowd passion with this amazing fantastic football goalkeeper game. It's just like a fantasy dream to play and be part of such a huge event.
So Boost up your energies and show what you can do to win the Brazil World cup soccer match four super extreme Goalkeepers in matches!!
FEATURES of German Game for FIFA fans
1. Top Best Players are added to get stunning performance
2. Wonderful and simple tasks and simple friendly game play
3. Touch the balls with maximum precision to block the ball
4. Added Extra Lives to next level every time to complete you're last best score
5. Simple and wonderful realistic gameplay that you experience with your friends and social buddies
Disclaimer:
FIFA, FIFA 14 World cup are registered Federation that has been used in other countries and regions around the world.
This App is not affiliated, maintained, authorized, endorsed or sponsored by FIFA or any of its affiliate. It is an independent UI and personal Assets based game. All pictures, sounds, ideas and other assets used in this application have the ownership of respective Studio and subject to change without notice. This is a Football Game based built just for the purpose of fun & entertainment. They have been used just for illustration purposes without any negative intent of FIFA 14. In case of any objections, please do write to us so we may act and rectify the issue accordingly.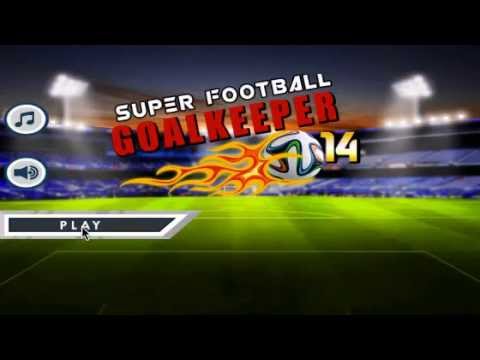 Write the first review for this app!