Cat Mario Parody Lite
******* Now Free in Google Play *********
******* Apple App Store $0.99 ***********
******* Windows Phone Store $0.99 ****
******* Free 10 lives worth $0.99 *******

Description:
Jump and run through this game, player can gain the powerful abilities to Accelerate, Fly on the Jet Rocket, or Shoot Fire Bullet & Trample to kill any enemy monster in the game. It can also collect coins to gain more lives. The total world has amazing levels with increasing difficulty and more map is coming soon.

Features:

+ shoot mode and rocket mode
+ jump and run, accelerate
+ 25 challenging levels
+ 4 different themes
+ respawn reward

Note :

This game is free but contain ads on which the developer lives,please understand and support us.
I have Removed Banner ad, now there is no any ad appeares during game running. I hope you can enjoy this jump and run game.

Best wishes!!

Feedback :

you could tell us anything about this game inside the app or send us email!

Recent changes:
Remove the ad Banners during game running, I hope you could enjoy the game.
I also hope more kids loving this game.
Best wishes!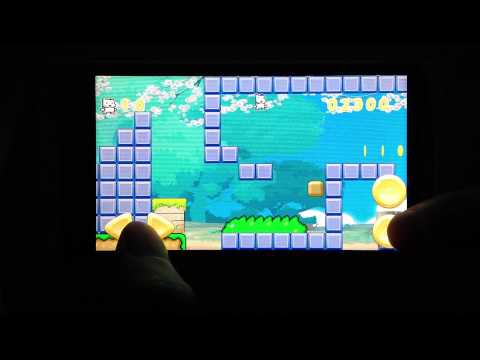 Write the first review for this app!