Super Warrior
Prepare for one of the greatest platformers on mobile now for FREE.
5/5 "This game is simply phenomenal!"
5/5 "If you're looking for a cool jump and run that will mesmerize you for weeks,
Super Warrior is your best choice."

How to play:
• Super Warrior is an exciting and fast paced speed runner.
• You must race through the levels collecting items.
• Defeating cunning enemies.
• Solving puzzles map before the clock runs out.
• Jump and action at the right time to avoid your death.

Features:
• Beautiful High quality Graphics.
• Easy controller and auto attack system.
• Stereo sound, BGM and effects.
• Incredibly Fun Physics to make interesting puzzles.
• Variety of Enemy Types to Overcome
• Multiple Worlds with More to Come!

To all Super Warrior players: We wish you lots of fun playing! 


FACE BOOK:
https://www.facebook.com/naomicsuperwarrior

Recent changes:
1. Added Combo Hits, the score increases each time.
2. Shops UI modifications.
3. Added Daily Bonus.
4. Supports precise collision
5. Difficulty balance adjusting
6. Face Book: Hit like to get +1 Gem.
7 Game optimization.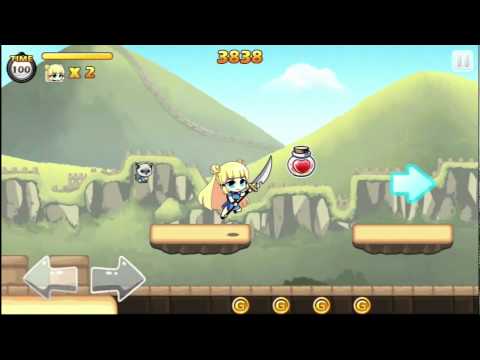 Write the first review for this app!