Superbike Vs Super Sonic Car
Superbike Vs Super Sonic Cars FREE : Tough Asphalt Track Moto Rally
" It is both retro and modern...Love it! " Android-Reader
" mmm... super bikes, you can't go wrong" - Lat M.

The All new Super bike race game has taken over the charts TOP 10 Across the world!

The race is on, head to head it is super cars with there huge engines and rugged build vs. the Fastest bikes on earth!

Rally on a race and compete with the super sonic car with your super bike. Achieve the top world class rally rank and be famous in speed and style of superbike. No room for errors and brakes coz surely your competitors are on their way to victorious rally. Now it is your choice to be left behind or be one to look up for those in the hall of fame.

Superbike Vs Super Sonic Car Rally is a fast paced racing game where you have to avoid crashing to those obstacles and other racers. Boost up your speed like no one else can compete and triple those speed like fast forwarding time when you catch those power up coins. Collect as many coins as you can while racing to get the most outstanding off big bikes that has been created.

This all-new awesome game features some really cool stuff:
*Great game play, sounds and graphics?
*Awesome fast paced action?
*Special IAP Novice Mode - Use this IAP to play with out dying!

Download and play with the Superbike Vs Super Sonic Car Rally game today and become part of our community. If you love super bike join others in the Superbike Vs Super Sonic Car Rally and make sure you visit our Facebook page!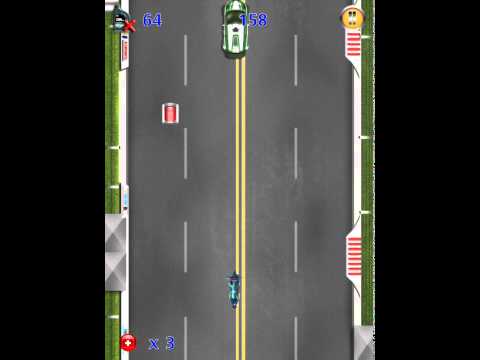 Write the first review for this app!