Surveillance Switch Pro
This is the Pro version of Surveillance Switch.

Enable and disable Synology's Surveillance Station right from your android device ! Surveillance can be switched on and off with a simple tap on your screen.

This Pro version enables control from anywhere in the world through the Internet, offers a convenient widget and can send orders automatically (automatic triggering or third party triggering.

Ths Surveillance Station from Synology is a swiss knife which was missing a blade. This app is a great addition to your collection of NAS tools. I hope you enjoy it.
The author of the app is not affiliated with Synology.

The app is not compatible with DSM 3.1 and older versions.

Recent changes:
New menu for WOL and shutdown.
Widget bug fix.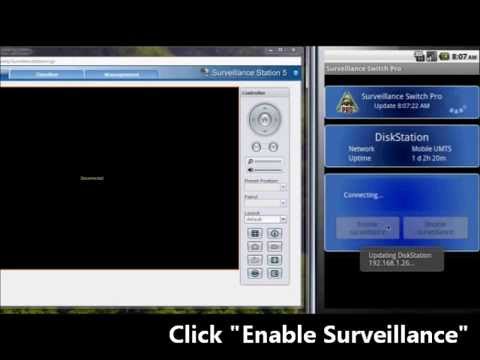 Write the first review for this app!