T-Aiko!
**Please note that neither this app nor online services are maintained anymore! Feel free to play offline**

T-Aiko! is a Rhythm game inspired by Taiko no Tatsujin (Taiko Drum Master) and based on the gameplay and huge songs library of osu!

>>>THIS GAME WILL NOT WORK ON MOST MOTOROLA DEVICES!
There seems to be a bug in motorola Android firmware that causes the game to crash when pressing play without even letting you send an error report, the only recommendation is to install a Stock Google ROM.

Drum to the beat of your favourite songs, challenge yourself and become a part of the development that is T-Aiko!

Register in-game to have your high scores saved for the maps you play and see your overall global rank to compete with others.

osu!droid and T-Aiko! support a cross-game account system!
Registering an account also gives you access to osu!droid with that same login and allows you to use the osu!droid forums too.

Meanwhile, press "Get Maps" to find out how to download songs

Please send any bugs, suggestions, hate-mail and spam via email!

Like us on FaceBook http://www.facebook.com/pages/T-Aiko/125194317594008
+1 us on Google+ https://plus.google.com/b/108711580032542960554/108711580032542960554

Thanks to osu!(by peppy) official site: http://osu.ppy.sh/
Follow me on Twitter :3c http://twitter.com/Guy_kun

Recent changes:
Removed the pesky login prompt while our services are no longer up!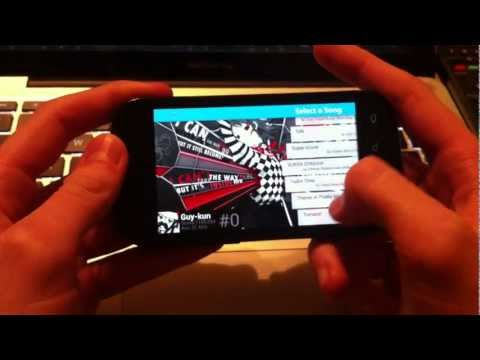 Write the first review for this app!