GPS Location Tagging - TagMe
TagMe is a futuristic app, which will make you to get rid of text based addresses. You can use this app to tag your current location on the planet and store it inside the app and view it anytime on Google Maps.
Following are the salient features:
1. Tag your location using GPS or Google Maps
2. View and navigate to the tagged location using Google Maps
3. Share a tagged location via SMS or eMail or native TagMe app to others
4. Where Am I? - find where you are with reference to a given location. You can know the distance and direction from the given location to your current location. It also tells you the current time at your location by getting it from GPS satellites.
5. Measure Distance - Measure distance between your tagged, received and famous locations and view the measured locations immediately on Google Maps together
6. Enjoy the satellite view of various famous locations of the world

Recent changes:
Current Release - 2.03
Fixed the issue with sending locations via eMail.
Added Donate button under Menu -> About screen.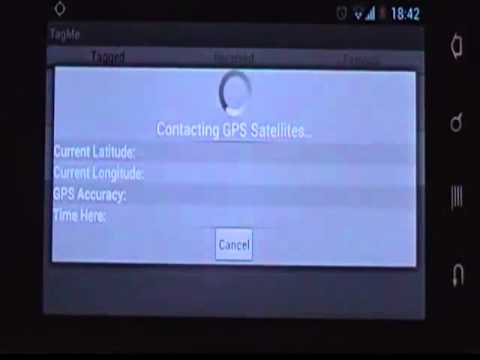 Write the first review for this app!