Talking Browser
This is Lite/Demo version of real application and reads out only 200 first characters. The full version you can find on slideme.org/application/talking-browser

The application operates like standard mobile web browser, however, was enhanced by an innovative mechanism for reading text of articles by using speech synthesis technology. The mechanism reads the content downloaded by the user from Internet. The application has been created for people who frequently move with mobile phone or carry out activities which prevent them from reading Internet news or for whom reading the content of Internet on the phone is difficult due to the small size of the display and navigation difficulties hampered by the small dimensions of the device. Talking Browser gives users free access to information in any situation.

Program is simple and convenient to use. It is used as a typical web browser. Application has options such as entering of internet address, navigation etc. You can also set how the application behaves e.g. you can choose voice (male / female), voice speed, echo, etc. What differentiates this from typical browsers is to use speech synthesis mechanism by which it is possible read the contents of the article currently being viewed. The mechanism starts by clicking on the Read button which starts reading of an entire article. User can also focus on a selected part of the article, by allowing selection a piece of text of the article and then listen to it. Besides these two basic options, our application allows you to change the parameters of synthetic voice generation.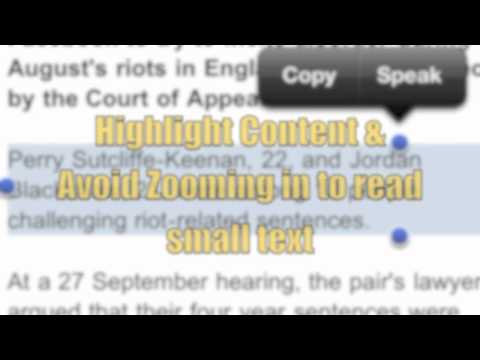 Write the first review for this app!