Talking Clipboard
Talking Clipboard for Android is a text to speech application for Android 2.2 and higher, that can read ePub Books or any text or html files. It can also read text copied from any application, using Talking Clipboard: Read Clipboard feature available through the notification/status bar. You can also open Read It Later saved bookmarks and can read it in Talking Clipboard. Talking Clipboard can also convert any webpage article to text and can read it for you.

NOTE:
Please install OI File Manager first from the Android market.
Talking Clipboard a free, ads supported application.

Keywords:
FBReader, Moon+ Reader, Cool Reader, Books WordPlayer, Mantano Reader, Kindle, Nook Color, Text to Speech, ePub reader, Read It Later, Google Books, Aldiko Book Reader, Loquendo TTS, Ivona.

Recent changes:
If you don't enable highlighting, ePub books now will be read in HTML rendering mode, instead of text.
Added Zoom controls, for easy text size changing.
Now you can swipe to change pages of ePub books.
Added Auto Read, to automatically start reading next page of the book, once finished reading the current page.
Added Full Screen support.
Now you can open URL from any application using Talking Clipboard.
Added support to read webpages and auto scroll to currently read line.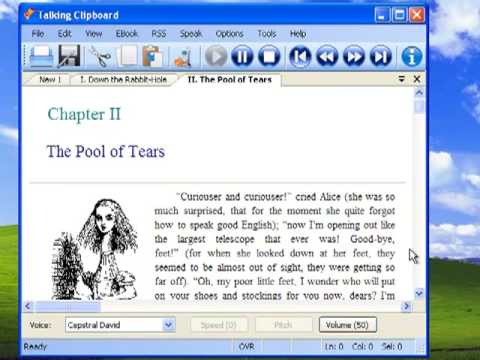 Write the first review for this app!